The SISCommerce Solution
SISCommerce is an e-commerce solution that is developed and owned by Star Information Systems. The solution streamlines the purchasing process by enabling SIS customers and their vendors to trade electronically through the SISCommerce web platform.
As one of few maritime e-commerce providers to successfully outlive the the "e-commerce boom", SISCommerce has now been well established in the market for more than a decade. SISCommerce is based on MTML 1.5, a standardized e-commerce format developed by the Maritime e-Commerce Association (MeCA).
SISCommerce is transaction-oriented, offering exchange of trade messages between buyers, vendors and freight forwarders. SISCommerce enables customers to send inquiries and orders electronically from Star FSM, thus reducing the need for time-consuming traditional communication methods such as e-mail, fax and phone. When quotes and order confirmations are returned by vendors through SISCommerce, prices, comments and delivery details are fed directly into the purchasing system – saving time and effort in the purchasing process.
Easy to use
Easy-to-use collapsable tables. All the most important messages, with quick statistics and highlights, are shown in one window. Quick message view and quick action buttons are available for all message types.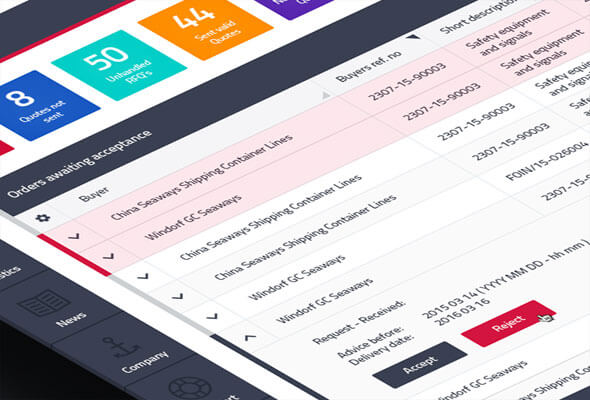 Explore you messages
Explore all your messages with easy-to-use filters. Search by message status, type, reference number and much more.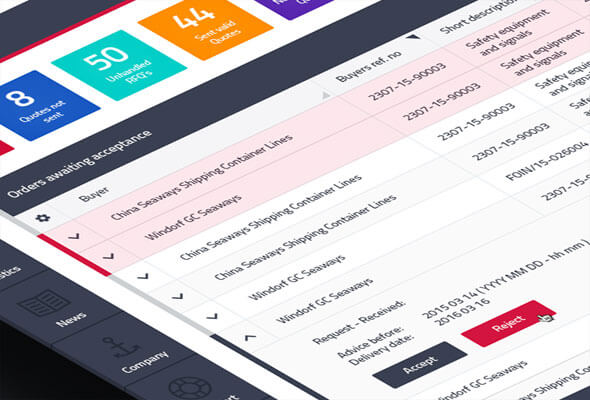 Full company profile
Full company profile with the most important information. General information, company contacts, product ranges - everything in one place.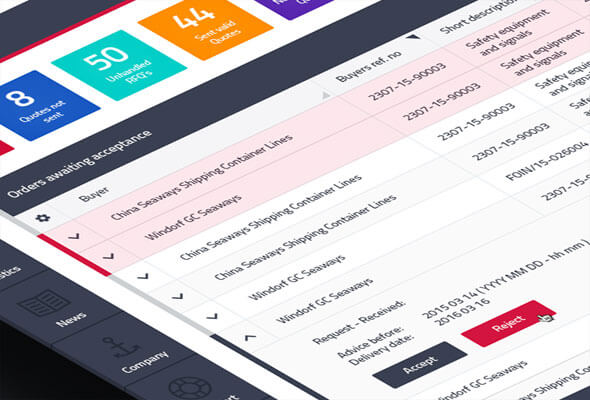 Manage users
Manage users in your company. Create new groups and users, get notifications and reminders about new messages received through SIS Commerce 2.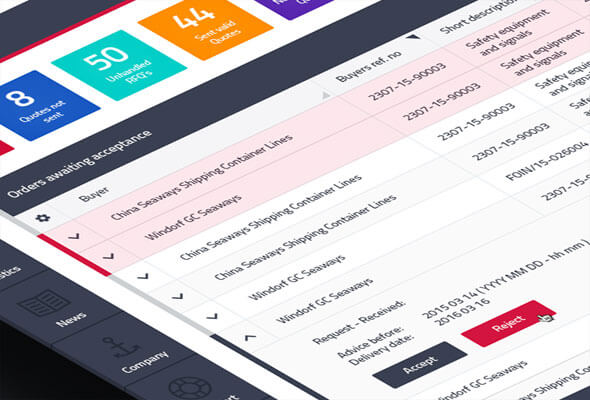 Who is using SISCommerce?
Since the launch in 2001 SISCommerce has seen a steady growth in users and transactions. Currently, more than 30 shipping and offshore companies buy goods and services through SISCommerce. In total, they operate more than 700 vessels and installations worldwide. Approximately 40% of these companies are in the offshore segment (rigs, FPSOs, seismic vessels and OSVs) while the remaining operate tankers, chemical carriers, ROROs, passenger ferries and fishing vessels.
On the supplier side, more than 6,000 companies in 62 countries sell goods and services through SISCommerce. Moreover, several large suppliers are connected through agreements with other e-commerce providers. SISCommerce is financed by the buyers and is free of charge for suppliers.
What is the next step?
If your company is new to SISCommerce, please contact Star Information Systems AS for further information. You may also download the user manual for SISCommerce here. (Link to user manual, 536KB PDF file.)
When you receive your first purchasing message through SISCommerce, you will be asked for information about your company and contact persons. You will also receive information on how to log on SISCommerce and a user manual.